Commercial Doors | Security Door
Commercial Doors | Security Door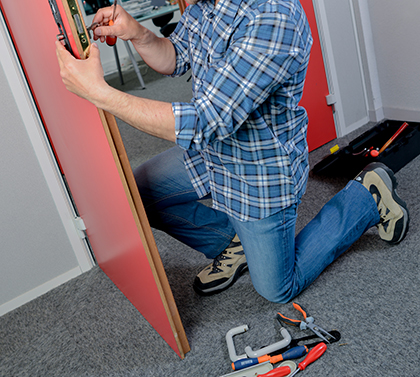 Every business establishes a certain style or look for their business and facility, and finding the right doors to maintain that image can often be a challenge.
SAHR Building Supply specializes in helping businesses of all sizes find the ideal doors for their specific needs, space and budget. Our commercial door specialists will give you an idea of what kind of doors would be the best fit for your building. Whether you are looking for a sleek, modern design or a weathered, rustic style, SAHR has the right doors for you.
Most businesses work within a specific budget that they must stay within, which can be tough when it comes to large scale building or expansion projects and installations. With years of experience in the industry, the experts at SAHR know how to get you the best doors without busting your budget. For businesses that require different levels of security, SAHR's technicians bring years of experience working with a wide range of access hardware and technology.
We sell only top rated brands constructed of high quality materials to ensure that your doors stand up to heavy use and still last for decades. Our door specialists easily handle projects of any size and will work with you to make the vision for your business come to life. For a well done project at a great price, SAHR Building Supply is your best option.
For more information about commercial doors from SAHR Building Supply, please contact us here or call us directly at 855.724.7934.